MBA Essentials for Lawyers
Are you looking to enhance your commercial awareness?
Would you like to be familiar with the most up-to-date strategic theories taught by the world's leading business schools that can help you gain a deeper understanding of your clients' businesses, industries and markets, making it possible for you to:

Identify the critical factors for success within a client's industry?
Determine the business logic that drives each of a client's strategic moves?
Predict market / industry disruption or carry out a client competitor analysis?

Would you like to be confident that you are asking the most pertinent questions of your clients allowing you to:

Home in on the key issues?
Uncover any new issues? and
Provide more effective legal advice allied to client strategy?
If so, then the MBA Essentials for Lawyers course will be just what you are looking for. Stratology Limited has worked with numerous lawyers and eminent academics to develop this new and ground-breaking course aimed at helping lawyers to gain a deep understanding of their clients' businesses.
As well as being able to effectively deal with the above questions, key benefits include:
An appreciation of the core strategic concepts and principles taught on all MBA courses by the world's leading business schools;
Access to a novel a set of tools (built on existing MBA methodologies) designed specifically for lawyers by lawyers and taught by lawyers; and
Bite-sized courses. The course is made up of four Modules each of which takes one hour and a half to complete.
This legally focused, award winning, bite-sized MBA course is run on a regular basis by some of the largest law firms and investment banks in the world.
MBA Essentials for Lawyers - Course Structure
The MBA Essentials for Lawyers course is broken down in to four core modules that arm lawyers with the tools they need to get to grips with the strategic issues faced by their clients in a systematic, scientific and orderly manner. It is structured as follows: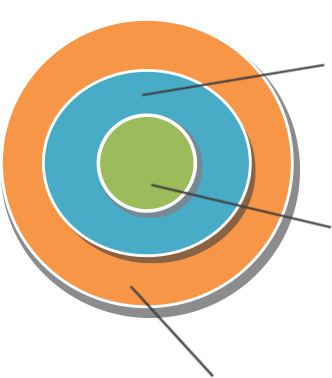 Module 1 – The Industry Layer - How to carry out an industry structural analysis in order to identify the critical factors for success within any given industry.
Module 2 – The Internal Layer - How to analyse the internal resources and capabilities of any client using the most recent theories from the world's leading business schools.
Module 3 - The General Layer – How to strategically interpret changes within the General Environment (including changes within the law) in terms of their impact on the competitive forces operating within an industry.
Module 4 pulls together each of the models, tools, concepts and principles looked at in the previous three sessions and applies them to the legal industry. This provides lawyers with an understanding of how they can analyse and anticipate changes within their own competitive environment and utilise their unique assets, together with the resources of their firm, in order to meet the demands of their clients.
The Trainer, Rupert Vernalls, has lectured at the US Department of Commerce on doing business in Europe, worked as a module advisor on the Bath MBA and as a Designated Assistant for Course Planning with Harvard Business Online. In addition, Rupert holds an MBA from Bath University. Rupert is a qualified lawyer and prior to completing his MBA headed up Osborne Clarke's commercial law practice in Silicon Valley. He has also worked as in-house counsel for Vodafone Group Plc and has been named in the Legal 500 as an experienced technology lawyer.
Please contact us if you would like to obtain any further information about our MBA Essentials for Lawyers course.